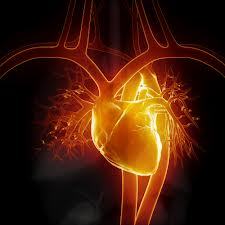 Hey Everyone,

Try to integrate these foods for a healthier heart!  

Oatmeal is a good source of soluble fiber and contains beta-glucans, which help lower cholesterol and stabilize blood sugar levels. One half-cup serving provides about 4.5 grams of protein and 5 grams of fiber. 

Salmon is an excellent source of omega-3 fatty acids, which have been associated with a reduction in heart disease risk. Salmon is also a natural source of healthy protein and vitamin D. One three-ounce serving -- the size of a deck of cards -- contains 17 grams of protein. The American Heart Association recommends including at least two servings of fish per week (particularly fatty fish).

 Broccoli is chock-full of the antioxidant vitamins A and C. It is a cruciferous vegetable, and part of the Brassica family, which also includes Brussels sprouts, bok choy, kale, and collards. Members of the Brassica family are rich in phytochemicals, known to have antioxidant properties.

 Peanuts are rich in heart-healthy unsaturated fat and contain protein, fiber, vitamins and minerals, as well as antioxidants. Regular consumption of peanuts has been associated with lower risk for coronary heart disease in people who eat them instead of other high-fat foods. Peanut consumption has been shown to improve lipid profiles in those with high cholesterol.

 Avocados are rich in heart-healthy monounsaturated fats, which may help raise levels of HDL (good cholesterol) while lowering LDL (bad cholesterol). They are also high in the antioxidant vitamin E.
F.I.T.PROS