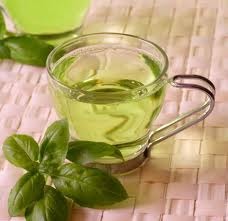 Have A Cup Of Green Tea
Green tea offers numerous health benefits and will cause you to burn more calories daily. This beverage is very rich in antioxidant content and will help fend off free-radical damage that could lead to disease. Be sure to serve your green tea with some lemon rather than added sugar to prevent the addition of unnecessary calories.

Add A Few Hot Peppers 
Adding a few hot peppers to your meal is another quick way to instantly burn more calories. Hot peppers as well as chili peppers contain capsaicin which will cause the body to start expending more energy as heat, increasing your total calorie burn. If hot peppers aren't your thing, then cayenne pepper will work the same way.

Power Your Meals With Protein 
One of the fastest, easiest ways to instantly boost your metabolism is to simply get more protein into your diet. Each time you eat a protein-rich food, the body is going to expend so many calories simply breaking it down, making this an ideal way to instantly increase your daily calorie burn. For each 100 calories of protein that you consume, you'll only net around 75 of those calories, so you can see how this could easily add up.
Bring Back Your Carbs
Those currently on low-carb diets for extended periods of time are also going to be at risk of a sluggish metabolism. Your carbohydrate intake is closely linked to your thyroid gland function, so not eating enough will decrease its effectiveness, slowing your calorie burn. Start adding some healthy carbohydrates back into your diet before and after your workout as well as in the meals just following. You'll be less likely to store them as body fat and notice a dramatic difference as a result.

Get Up And Move 
Another easy way to boost your calorie burn is to simply get up and move more. Sitting for extended periods throughout the day is really going to cause a reduction in your metabolic rate and lower your total amount of calories burnt. Try to set a timer and get up at least once an hour, if not every 30 minutes, and walk around for a couple of minutes. At the end of the day this
could add up to an extra 100-200 calories and make a big difference on your progress.


Play Sports
Performing short bursts of body-weight exercises whenever you have a free second is another great way to up your total daily calorie burn and strengthen your muscles. Every so often, get down and do 20 push-ups, bodyweight squats, crunches or, if you have a bar available, pull-ups. You'll also energize yourself in the process.
Stop-and-go sports are an excellent way to rev up your metabolism and blast calories fast. The nature of these sports mimics that of interval training, so join in a game of basketball, hockey, soccer or football whenever time permits. As an added benefit, you'll also boost your muscle strength and coordination by playing.

Prioritize Sleep
Those who don't get enough sleep at night are also going to be at risk of suffering from a slow metabolism. In addition to that, getting enough sleep will also increase your glucose tolerance, so you'll be able to handle any carbohydrates you consume that much better. This means you'll have a lower chance of suffering from an increase in body fat.

Read Rather Than Watch TV 
Settling in at night to watch TV for hours at a time is one of the lowest calorie-burning activities, so why not make more of your free time? Instead, pick up a good and do some reading. Not only will you enrich your mind, but reading burns up far more calories as the brain stays active metabolically speaking. Since it runs off pure glucose, this means you'll burn up more of the carbohydrates you've eaten while reading than when watching late-night talk shows.

Use Diet Breaks Wisely 
Being on a low-calorie diet for an extended period of time will also significantly decrease your total daily calorie burn. To help overcome this so that you can burn calories faster, implement diet breaks every four-six weeks while on the program. Two days of higher-calorie eating will immediately help reverse the resulting sluggish metabolism and help you burn more calories total.